It's fig season in the South of France right now. I do love the taste of it and the red color inside the green skin. Today I tried to make fig tart. This is the very first time I made this tart but it turned out so delicious so will share with you the recipe. I don't eat as much sweet as French people so in my recipe, you can see that the amount of sugar is very little.
If you have a lot of figs, let make some tart for dessert. It can't be easier.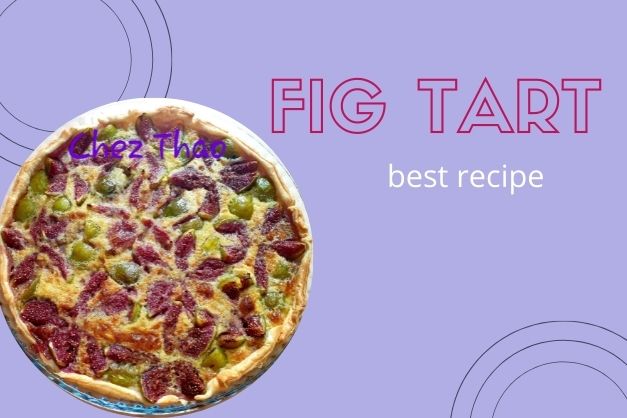 How to make this fig tart?
1 puff pastry
Figs as many as you want
2 eggs
200 g nature yogurt
25 g brown sugar (if you like sweet, add more)
2 bags vanilla powder
1 bag yeast
1 pinch salt
Reheat the oven at 200C.
Mix yogurt and eggs in a bowl.
Add sugar, yeast, vanilla and salt to the mixture.
Cut the figs into the form as you wish.
Put the pastry in a round mold.
Bake the pastry 5 minutes at 180oC.
Add the fig pieces and the mixture then bake the tart 35 minutes at 200C.
Let try my other dessert recipes!