Note: Affiliate links may be used in this post. I may receive a small commission at no extra cost to you if you use my affiliate link. Full disclosure policy here.
This vegan banana muffin is not only tasty but also very easy to make. You don't need to have a mixer or any complicated machine but only a bowl.
If you like chocolate, put some for topping or inside. It's so easy that you can do it as an indoor activity with your kids.
This muffin is good not only for dessert but also for breakfast.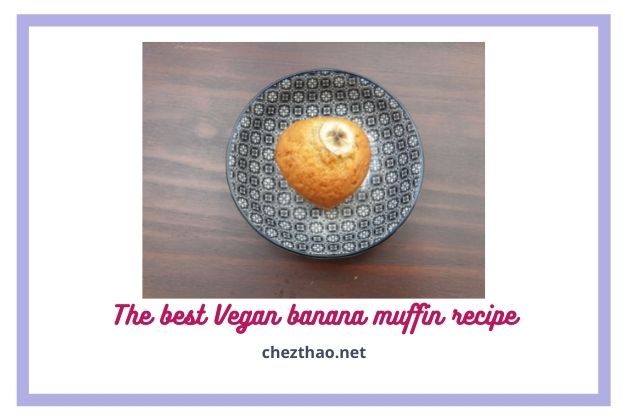 How to make this vegan banana muffin?
180 g smash banana
80 g raw cane sugar
120 ml vegetable oil/ coconut oil
100 ml soya milk
1 tsp vanilla extract
200 g gluten-free flour
5 g baking soda
5 g baking powder
1 pinch salt
Preheat the oven at 200ºC for 10 minutes.
In a large bowl, mash bananas with a fork.
Add brown sugar, oil, yogurt and vanilla with banana; mix until well combined.
Add flour, baking soda, baking powder and salt and mix combined.
Fill muffins in the moles.
Bake the muffins at 180ºC for 20 minutes or until putting a toothpick into the center of a muffin and it comes out clean, and the tops are turning golden brown.
Let the muffins to cool down for 5 minutes in the oven before taking them out.
If you are looking for more dessert recipes, check them out here!