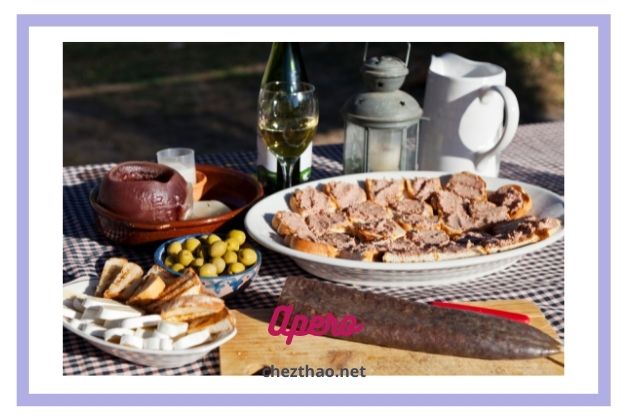 A word that you will often hear when you are around the French is apéro.
History of apéro
Previously, I had never known of Apéro. But when I came to France, I learned about this French cultural identity and did some more research about it.
Apéro takes place between 6 pm and 9 pm, depending on the time you want to have dinner.
According to some online dictionaries, the word apéritif literally means "laxative", (but probably it depends on the amount of alcohol you drink). The word is derived from the Latin word "aperire", meaning "open".
Apéro – Aperitif, a cultural trait that the French love very much. It's like a religion that you just have to follow. As the French author Paul Morand has said a famous phrase which is "Léapritif, c'est la prière du soir des Français" or "Aperitif is the evening prayer of the French." .
Or, as Geraldine Lepere, who runs the Comme une Francaise, said, " Aperitif is just another way the French enjoy life." " Aperitif is one of many French traditions of cuisine. And as a true Francophile, you will understand that cuisine is sacred to the French."
Depending on your taste, tradition and place in France, you can take anything from the famous drink called Pastis to the traditional "Kir" – "a popular cocktail" in France made of white wine and crème de cassis. People are drinking more and more wine for apéro, because some purists claim that strong alcohol is paralytic. For this reason, sweet wines like Muscat and champagne are also served in apéro. And you will not be ridiculed for bringing specialty beers or even good quality juices to an apéro. The French also drink Scotch whiskey for apéro.
Food for Aperitif is as important as drinks: finger foods, salmon, olives, bread and pâtés, cheese, saucisson), goose liver. In some cases, potato snacks are also accepted.
"If you are invited to an Aperitif , you should bring appropriate drink or food with you," said Lepere, "and not cheap beer or chips."
At the Aperitif you need to talk and mingle with everyone. The topic is usually about family and daily life, not to talk too much about politics or about other people.
This is an Aperitif at our house.
Hopefully some information on this cultural feature will help you understand more about French culture.
Check out our other travel culture articles!