We went to Annecy – France twice, once in summer and once in autumn. Each time, this beautiful city, dubbed the miniature Venice, provided us with a lot of interesting experiences.
Annecy and its charm
Not only that, Annecy also had diverse landscapes, from plains to forested hills, coniferous tops and lakes surrounded by extraordinary natural scenes.
Like many other tourists visiting this place, we also loved to walk around the old town with a small canal circling and decorated with colorful flowers and cute restaurants as well as souvenir shops; or take a stroll around Lake Annecy to enjoy the clear lake water reflecting the surrounding mountains, see the Love Pont full of love locks like in Paris, relax on the beach at the lake side or watch people playing water sports such as boating, skateboarding, windsurfing …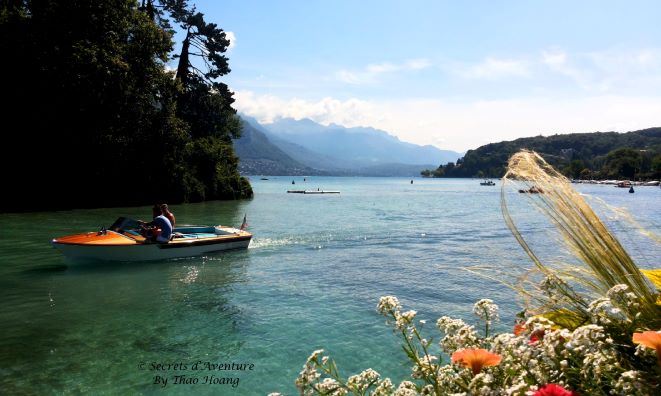 If you want to taste delicious local food, take a tour at the local market in the old town on Tuesday, Friday and Sunday mornings. Here you can also sip a cup of the best coffee in the region.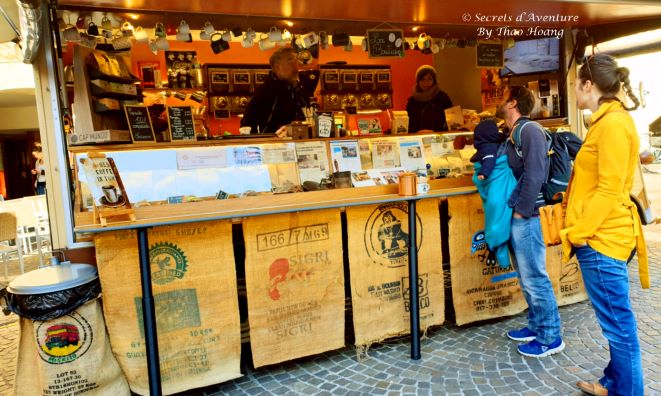 Annecy is known as a sports city, so do not be surprised to see so many people running, cycling, unicycling, … equipped with stylish sports accessories. When in Rome, do as the Romans do so we also rent bicycles and cycled around a lake. It was very tiring, but it was worth it because the scenery around the lake was very beautiful and lively.
If you like hiking or mountain biking, try Semnoz Mountain, the most beautiful place in the Haute-Savoie region because there are many panoramic views overlooking the majestic Aravis, Les Bornes and Mont-Blanc Massif and Annecy panorama from above.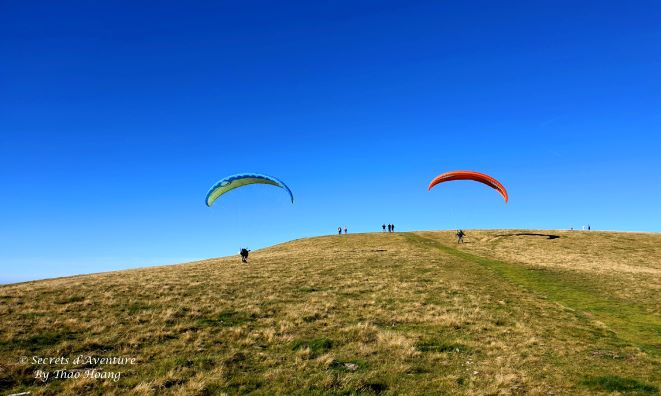 Depending on your health, you can go right from the center or drive up to the car park in Crêt de Châtillon and continue on to the top of the mountain. Or you can rent an electric bike for all terrain to cycle around the lake or to the top of Semnoz. This type of vehicle has just been put into use in Annecy. You can find more information about it here https://www.easytrott.com/. Or you can take the cable car, but it only serves from mid-July to mid-August in the summer.
In winter, you can go from the parking area of Semnoz resort and take the cable car to the top of the mountain to watch snow or ski.
In Semnoz, in the summer we can also join many summer activities such as chutes like in Dalat (from 3 years old and older and children from 3 years to 8 years old must be accompanied by an adult), electric car racing for children aged 3 to 10 years, racing car Runix (for people from 1.25m) or black mountain (from 10 years old). The fare for 1 turn is 3euro (May, June, September, October) and 3.90euro (May 7,8). There are discounts for multi-entry tickets from 5, 10 and 25 turns.
Or those who love adventures can try skydiving, hot air ballooning or canyoning. Annecy is one of the best places to do these activities in France.
You can bring your own food because there are tables and chairs and parasols for picnics or you can also eat at restaurants scattering around Semnoz.
You can refer to all the information about activities and discover Semnoz in this link. https://www.semnoz.fr/station-ski-haute-savoie/ete/index.html
In the summer we stayed at the hotel Auberge de Jeunesse HI Annecy. The hotel was not too expensive and right at the old town. But what I like most about the hotel was that the view of the lake in the morning when I went for breakfast.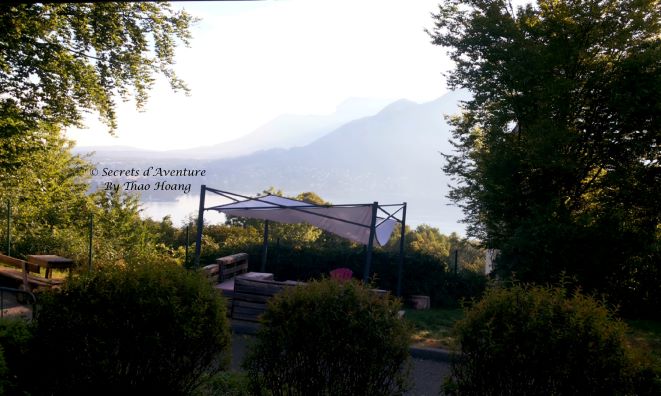 For more information about traveling to Annecy, check it out here . https://en.lac-annecy.com/