Note: Affiliate links may be used in this post. I may receive a small commission at no extra cost to you if you use my affiliate link. Full disclosure policy here.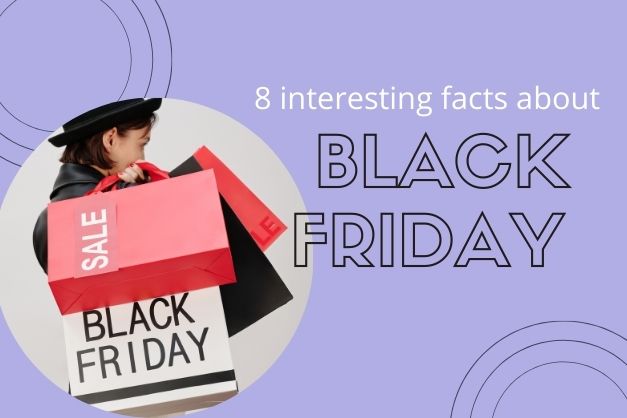 As Thanksgiving comes, so does Black Friday, a yearly reminder that, as much as we enjoy giving gratitude, we also enjoy shopping. Whether you participate or not, the massive shopping day has become inextricably linked to our culture. Let's check out some interesting facts about Black Friday.
Here are some facts about Black Friday that may surprise you:
According to a 2009 TIME magazine story, the term "Black Friday" was coined in the 1960s by Philadelphia newspapers to describe the massive throngs that flocked to businesses the day following Thanksgiving.
The predecessor to Black Friday were the Santa Claus parades.
It isn't the busiest day of the year for shopping until 2001. It's the Saturday before Christmas, to be exact!
Black Friday remains the greatest day to shop for TVs, iPads, appliances, and jewelry.
Not all the best deals are offered on Black Friday:
The best day to buy toys is the day before Thanksgiving.
Most deals for electronics are offered at the beginning of November.
Many online sales discounts are better on Thanksgiving Day for items such as sporting goods and apparel. The average discount is 24 percent.
The best day to save on Christmas decor is November 22. Discounts are 23 percent on average.
If you dare to wait, the last few days of the shopping season often advertise products 10 to 15 percent cheaper than on Black Friday.
6. The days leading up to Thanksgiving and Cyber Monday account for 20% of all holiday online buying.
7. The term "Black Friday" was initially popularized in the 1990s, and it alludes to shops who are profitable or in the black – black ink – as opposed to losing money, which is recorded in red ink.
8. Black Friday is the busiest day of the year for plumbers as they are needed to clean up after guests "overwhelm the system"